5 reasons why we're the go to cosmetic dental practice in Wales
We're not just your ordinary Cosmetic dental practice. We've composed a write up of why we think you should come to Bamboo Dental for your treatment. We're sure you'll agree that these five reasons alone are enough to persuade you to take that step towards your dream smile!
Five time award winning team
Bamboo Dental are a five time award winning cosmetic dental practice located in Cowbridge Road West, Ely. We pride ourselves on being leaders in cosmetic dentistry in Wales. We are proud to have won awards for our dentists, for our team and for our patient care. Your experience at our practice is the most important thing to us. We believe we should work around you, not the other way around. We believe it's this kind of attitude towards dentistry and patient care that makes us so popular with our patients. Dr. Daniel Rogers, practice principle is the holder of one of our five awards. Dr. Dan won the award for Best young dentist at the Welsh Dentistry Awards. His dedicated team have helped the practice scoop four other awards since then. Our newest awards for Best Overall Practice and Best Marketing came as recent as last year. We couldn't have achieved all we have achieved without the help from our patients which is why we always put our patients first. By opting for treatment at Bamboo Dental, you can be assured that you'll only receive the best patient care and highest level of experience and professionalism from our experts.
Emergency Appointments, Open 7 days a week
We can't promise top standard patient care without going above and beyond duty for you. Bamboo Dental is proud to be open seven days a week. Most cosmetic dental practices close their doors on a weekend but we understand emergencies can strike at any moment. What's more, we understand that in this day and age, our patients live busier than ever lives, and we believe you shouldn't have to take time out of work hours for dental care. We are also open till late on week nights, meaning you could aways visit us after work should your weekends be occupied.
You also don't have to worry about where to park when you arrive as you have a guaranteed parking space in our carpark, making your trip to Bamboo Dental as stress free as possible.
Leading providers of Six Month Smiles
Bamboo Dental are a leading provider of Six Month Smiles, not only in Wales but the UK. Six Month Smiles is the revolutionary cosmetic treatment which promises you straighter white teeth in just six months. Dr. Dan is a leading provider meaning should you have treatment with him you are guaranteed the highest level of dentistry and the highest quality teeth straightening in Wales. Six Month Smiles is a discreet straightening system which uses clear brackets and wires to straighten teeth. The treatment is so popular as it is almost invisible, meaning you don't have to worry about showing your teeth to others during your treatment. Long gone are the days of traditional train braces. We believe you shouldn't have to fork out a fortune for straight white teeth, and you shouldn't have to be embarrassed by unsightly braces during your treatment.
Monthly Payment Plans
Of course, dental care can be costly upfront. We're not denying it. We aim to offer the most affordable prices to our patients but understand that it's not always convenient to pay up front. We don't think you should have to either which is why offer monthly payment plans to make your journey towards the perfect smile as stress free as possible. You can choose to pay over twelve or twenty four months, meaning your wallet can look as good as your smile. Paying monthly is so much easier than paying up front, and every patient that opts for a pay monthly programme reveals to us they couldn't have had their dream smile without it. You pay your phone bill monthly, so why not pay for you smile monthly too? Especially when your smile is far more important that your phone!
Free Consultations
Have we convinced you yet? If not, we have one more reason and we think we've saved the best. Did you know Bamboo Dental offer free consultations? Pretty cool huh? That means that even if you're not 100% about a certain treatment, or decide to walk away having changed your mind, you still won't pay a penny! We hope that won't happen though! Should you call up and decided to organise a free consultation, a member of our expert team will sit down with you to discuss the treatment of your choice, and how you may or may not benefit from it. Should the treatment be unsuitable for you, our dentists will offer you the best alternative. If eligible for a your treatment, your expert will be on hand to answer any queries or questions you may have about the treatment. In addition, it's your chance to meet your practitioner and see the dentist who will be there every step of your journey. Should you still wish to continue with the treatment after the free consultation, we'll book you in for an appointment shortly after.
We hope the above reasons have convinced you as to why you should choose Bamboo Dental as your cosmetic dental practice. Bamboo Dental's a cosmetic dental practice you can rely on, however if you have any more questions feel free to contact us on 02920 569769. Alternatively, you can contact us on our contact page. We make smiles that change lives and hope yours could be the next.
How to keep your dentist happy this Halloween
Believe it or not, dentists don't actually hate Halloween. Dentists have children of their own who love Halloween. The inner child of the dentist loves Halloween too. What do dentists not love? Cavities. Where do cavities come from? Too much sugar and poor dental hygiene.  It's no surprise therefore why people assume dentists don't like Halloween.  Of course, indulging in sugary treats every Halloween isn't a dentist's dream but we're not telling you or your children to stop having fun. It's just fun in sugary moderation. Here are our top tips to having a dental care free Halloween.
Avoid Sticky Sweets
You know the ones. Those annoying sweets that stick to your teeth. The amount of time a sugary snack stays in your mouth is a huge factor in how bad tooth decay can become. If the remains of a sweet is stuck to a tooth, it will take longer for the saliva in your mouth to wash it away. IF sticky sweets are your absolute favourite, why not try sugar free alternatives?
Avoid Sugary Drinks
One way to cut down on the sugar this Halloween is by sticking to sugar free drinks. If you can't resist sweets at Halloween, switching to sugar free alternatives will cause less tooth decay. Of course, water is the best option.
Soft sweets instead of hard sweets
We've all put a sweet in our mouth, taken a bite and realised it's a hard one. The problem with hard sweets is that they stay in your mouth longer than soft ones. The longer a sugary sweet stays in your mouth, the higher the chance of tooth decay.
Eat candy for dinner
Okay so we don't literally mean substitute a meal time with a packet of sweets. What we do mean however, is to eat candy before or just after meal time. The reason being is that saliva production is significantly increased during meal time, helping cancel out bacteria and washing away food particles. This means that extra saliva is in the mouth to wash away sugary candy.
Floss like your life depends on it
Your mouth will thank for you it. Flossing is important, especially at Halloween. If you have indulged in candy, be sure to floss in the evening. Decay causing bacteria will get between your teeth where toothbrushes can't reach. Flossing will remove plaque and food particles that have got stuck between teeth.
Jessica's Testimonial
So there are our top five tips to keep your dentist happy this Halloween. One patient who wishes she could have read our top tips this time last year in Jessica from Barry. Jessica had many treats last Halloween and one almighty trick. She kindly shares her story with us below.
"I love Halloween. I love everything about it. I love buying pumpkins and carving them. I love dressing up, throwing parties and I love sweets. I'm not going to stop eating sweets, in the same way I'm not going to stop treating myself at Christmas. It's a holiday, and you're allowed that privilege, right? That said, this Halloween I'm being a lot more careful because I had the worst thing happen to me last year.
It was my first Halloween living in Cardiff. I originally come from Barry but had moved to the city centre last year and was ready to celebrate Halloween with my friends. We threw a big party at mine and my friend's place. I had dressed up, rather ironically as the tooth fairy. That was something I was never going to live down after what was to follow that night.
We assumed we wouldn't have many trick or treaters because we were living in an apartment complex. Any one that knocked on our door would be people within in the apartments. This seemed to mostly be students and young adults. Nevertheless, we had all the candy in the world. With places like Poundland selling sweets so cheap, everything was bringing so many sweets with them. I honestly could have swum in an ocean of candy in my apartment.
"I needed a dentist near me desperately…"
I remember we were watching Saw when it happened. I bit into a hard boiled sweet without even looking. I bit so hard, and wasn't expecting it to be a hard boiled sweet. The pain I felt then was immense.  I don't know how it happen but a huge chip appeared in one of my top teeth. I remember covering my mouth and rushing straight to the bathroom. It was so embarrassing but there was nothing I could do about it that evening. I didn't eat another thing that night. I refused. I'd eaten a pizza not long before so I wasn't hungry anyway. If sweets are just there in front you, then you eat them.
The next day was a Sunday and I knew I wouldn't be able to find a dentist near me on a Sunday. Nevertheless, I decided to check far and wide on the internet to see if anyone was open. It was such a huge chip, or at least it seemed it to me. I didn't actually need to search that far for a dentist near me, because the first result was Bamboo Dental. I was over the moon to have found a dentist near me that was open on a Sunday. I called up first thing and begged them for an emergency appointment. Luckily they always make room for emergency appointments.
I drove straight into the practice and saw one of your kind dentists who help cover the chip. I was still self-conscious about it however. Bamboo told me that I could consider veneers. I always assumed veneers were expensive. Even though they cost less than I had assumed, I still couldn't have afforded them on my wage. Luckily Bamboo, dentist near me, told me there were pay monthly options available. They sent me a link to apply for finance online and now, twelve months on, I have finished paying off my veneer. They booked me in for an appointment a week after and the process began.
What I can't believe is how real the veneer looks. The dentists help you find a shade that matches your teeth so it doesn't look noticeable. I can't believe the trauma went through all because I couldn't keep my hands out the sweety jar! Thank god there was a dentist near me that could help me out at such short notice.
We were more than happy to help Jessica out in her hour of need, but of course, prevention is far better than treatment. So be sure to follow our top tips or else you'll end up like Jessica, all tricks and no treats!
Emma: How Digestive Biscuit Nightmare lead me to Bamboo
For many, eating biscuits is a pleasure. For many it's a hobby. In a fast moving world, we adapt our diet around our lifestyle and work routine. Whether it's picking up a coffee and croissant before work in the morning, or whether it's picking up a sandwich at lunch, restaurants, bars and cafes have adapted to our ever changing lives. We're busy people, and we don't have as much time as we used to in order to sit down and enjoy a treat. When was the last time, you sat down with a snack? We're not talking a takeaway, or even a ready meal. We're talking about the last time you made time for you to sit down in between meals and treat yourself to something naughty.
Ok, we're dentists and we shouldn't be saying this, but let's be honest, all of us like a goody or two every now and again. We can't remember the last time we had a chance to sit down with a coffee and a slice of cake. So you can imagine the horror that Emma, a receptionist from Barry faced when she got more than she bargained for sitting down with a digestive biscuit and a cuppa.
Hard to digest…
"People still don't believe me." Emma reveals. The mum of three has kindly called Bamboo up to reveal her unusual biscuit emergency.
"It's not funny. I shouldn't laugh. But you have to see the funny side of it." Emma's got the giggles. "It was my day off. My first day off in over a year. I work as a receptionist for a vets. I love animals. I have a spaniel called Terry. I didn't name him; my four year did. God knows why he chose Terry."
"My son was at work, and I had Magic FM on. I like that station as it plays all my favourites. Kim Wilde was hosting a show and one of the Motown songs came on. I'd just finished cleaning my bathrooms and the thought of a cuppa was the only thing getting me through."
"I won't lie, I'd been hesitating whether or not to raid the biscuit cupboard or not. In the end I thought sod it. So I was in there quicker than Terry chasing a bone. All we had was digestive biscuits and bourbons. I don't like bourbons, they're my fella's favourite. So I took two digestives and brought my cup of coffee into the living room."
Dental Emergency on a Day Off
"Ain't No Mountain High Enough was playing. I love that one. I was bopping my head. I took a bite into my biscuit and one of my top teeth on the left literally cracked into two. I couldn't believe it. I've still got the half that snapped off."
"I thought to myself, bloody hell what am I gonna do now! Two types of people take all my money and that's vets and dentists. I should know, I work at a vets! Anyway I wasn't going to leave it as it was, it looked daft. To tell you the truth I was so embarrassed. How was I going to keep a straight face telling them I couldn't eat a biscuit. I called up my dentist and they couldn't slot me in until a week. I was furious. I'd been going there for ten years and they couldn't fit me in for a same day appointment."
Emergency Dentist in Cardiff
"I decided to give Bamboo a call. I'd seen an advert on Facebook for them the week before, saying they did Emergency Dentist in Cardiff appointments. I called up and got an appointment the same day. It wasn't how I wanted to spend my day off but these things happen."
"When I arrived, Bonnie was at the reception and she was absolutely lovely. She asked me if I wanted a tea or coffee and I told her as long as no biscuits come with it! She asked if I was watching my weight, and I said I was watching my wallet! We had to laugh about it. I filled out the new patient form and honestly, Dr. Dan called me in less than a minute later."
"Dr. Dan, what a nice man. He puts you at ease, he tells you a joke. He's friendly. He gave me a filling to fix the tooth. I was in and out in less than ten minutes. He told me he'd heard some crackers of stories over the years but this was one of his favourites. I don't think he even believed me it was a digestive that had caused this damage. I told him that this was going to be the most expensive biscuit I'd ever eaten."
Emergency Dentist Appointment at Affordable Price
"When I went to pay at reception I was surprised at how little it cost considering how short notice it was. It cost me £85 for the emergency dentist in Cardiff appointment. I'd looked at other emergency dentist appointments and Bamboo's price was lower. Luckily, I haven't had to come back since! But if I wanted private treatment again, I'd definitely come back. The surgery is lovely. The staff are lovely. The experience, considering it was a dental practice, wasn't bad."
When asked if she'd be staying away from the biscuits she laughs and tells us "Absolutely not. I love biscuits. I have one every night before I go to bed! Couldn't give my biccies up. But at least now I know if I did need an emergency dentist in Cardiff, I could go back to Bamboo."
If you, like Emma, need an emergency dentist in Cardiff appointment, you can call us on 02920 569769, or by contacting us on our contact form. We do the up most to fit you in as soon as possible and relieve your discomfort and pain. We offer same day emergency dentist in Cardiff appointments to both patients and non-patients and appointments are available seven days a week. We work when you don't work, so you know you can always rely on Bamboo in an emergency.
Dental implants are an excellent solution to replace missing teeth. However, ideally we would prevent ever reaching the point that requires restorative treatments. Here are some quick ways that you can use to look after your teeth but more specifically keep them for as long as possible.
9 Easy Method to Avoid Tooth Loss
1. Protect yourself from gum disease.
Gum disease is one of the leading causes of tooth loss in the UK and is caused by excessive plaque build-up. There are several external factors that can act in such a way that weakens the defences of your teeth.
These include:
Smoking

A poorly balanced diet

Obesity
There are a few some simple lifestyle changes that you can make to help reduce the risk of gum disease. You should practice good oral hygiene by brushing at least twice a day and flossing daily. You should also aim to cut out bad habits such as smoking and a poor diet. These factors combined will put you in a good position in the battle against plaque build up.
2. Visit the dentist regularly.
Although your local dentist may be great at fixing tooth loss with procedures such as dental implants, their job is not purely to correct issues with your teeth. Half of the job is to help prevent issues form cropping up in the future.  There are many symptoms of gum disease that can be picked up on early if your dentist is given the opportunity to spot them. It is hard for the sufferer to spot gum disease due to the early symptoms not being very visible. In most cases, the sufferer will only realise they have an issue when it is too far down the line. Your local dentist will be trained to spot these hidden early symptoms of gum disease and so by visiting him or her at least every six months you give gum disease little chance to develop a hold on your life.
3. Cut down on sugar.
Sugar cause the bacteria on your teeth to produce acid which eventually leads to tooth decay. Whenever you eat, you are left with a small film of bacteria on your teeth, this is more commonly known as plaque. When sugar comes into contact with this film, the plaque begins to create acid. This acid will attack the teeth creating small holes in your tooth enamel. This can eventually lead to tooth decay (cavities) and tooth loss. It is important to note that if you have had restorative treatment in the past such as veneers or dental implants then these materials will be designed to stay strong against these acids. Although you should not ignore a high sugar diet as your other teeth will still be at risk!
4. Protect your teeth from trauma.
No matter how great your diet is or how well you take care of your oral hygiene you are still at risk of tooth loss. Although this time, it is due to the law of force. If you take a heavy blow to the face then tooth loss is very likely to occur. Of course, you can take preventative methods against this. Although it may not prevent you losing a tooth, it will surely minimise the chances!
When taking part in any contact sports you should consider wearing a mouth guard. This can be bought from sports shops or can be professionally moulded by your local dentist. There is also the case of thinking before you chew. Hard sweets, pencils and bottle tops are just a few of the things that you should not be chewing if you want to keep your teeth in the long term. It is also wise to avoid chewing ice cubes. The cold temperature causes your teeth to rapidly change form the warm temperature of your mouth. This coupled with the hard surface you are biting into elevate the chance of you cracking a tooth!
5. Rinse or chew gum after eating.
We have already discussed the importance of brushing and flossing in removing the layer of plaque that builds up on your teeth. As a secondary barrier to the bacteria attack, you can either chew sugar-free gum or rinse out your mouth after eating meals. Rinsing out your mouth will help to dislodge any food that is stuck in your teeth. Chewing sugar-free gum works very well by increasing the development of saliva in the mouth. The saliva contains enzymes that will brake down and wash away bacteria. This neutralises the acids in your mouth.
6. Use a tongue scraper to clean your tongue.
An interesting fact that may surprise you is that around half of the bacteria in your mouth is found on the tongue. You simply cannot ignore this. The best way to remove this excess bacteria is to buy a tongue scraper (you may even have one on the other side of your tooth brush!). You can use the scraper to brush off this bacteria and remove as much of the badness form your mouth as possible.
7. Take note of your diet.
One of the biggest challenges people face is to be aware of their diet. The health of your teeth gives a solid reflection of the health of your body overall. If you can work to create yourself a healthy and balanced diet then you have the best chance possible to keep your teeth in good health too. A good start would be to keep sugar intake to a minimum and to eat more calcium rich foods.
8. Don't smoke.
According to UK studies, if you smoke you are twice as likely to experience tooth loss compared to non-smokers. Although it may be difficult to quit smoking, this should give you some incentive. For further help on help with giving up smoking visit this help site.
9. Find and eliminate teeth grinding.
Teeth grinding or 'Bruxism' is much more common than people may realise. It's causes are many and can range from anxiety and stress to a lack of sleep. When you grind your teeth the jaw muscles can use immense pressure. Over time this can damage the hard enamel on the surface of your teeth and can eventually cause cracks to form which, you guessed it, can lead to tooth loss. Regular visits to your local dentist will allow them the chance to post the signs of this early. They will then be able to offer your preventative measures. This may include a dental splint such as the SCi appliance offered here at Bamboo Dental.
If you are suffering from teeth grinding then you are also at risk from damaging any restorative treatments you may have had. Excessive pressure on veneers or dental implants can cause chips and cracks if your are not careful.
What if it's too late? Dental Implants.
If you have already suffered tooth loss, whether it be your fault or not, you will most likely be looking for a solution. One of the most popular and long-lasting ways to fix tooth loss is with the use of dental implants.
Dental implants can provide you with a brand new tooth that feels and acts just like a real tooth. this is secured tightly into your gum will restore you teeth function and appearance back to their best.
Dental traumas can leave people in agony for much longer than necessary. This is often due to the sufferer being unsure about what is considered a dental emergency. The general rule is that if it hurting then it is most likely a dental emergency that you should let your local dentist look at as soon as possible.
What is Considered a Dental Emergency?
It is important for everyone to understand what a dental emergency is. If you visit the dentist when there is little wrong with your teeth then you risk paying for an emergency appointment for no reason. However, on the flip-side, if you choose to ignore your teeth related ailment then the problem may snowball into a much more painful and difficult to solve issue. It is generally much more beneficial for you to follow the adage – it's better to be safe than sorry.
Common Dental Emergencies
Let's go through a few common dental injuries that you may be subject to in the future and discuss how much of an emergency they are.
1. Knocked-Out Tooth
A knocked out tooth is considered very much to be a dental emergency. Your tooth literally depends on how soon your actions are taken. If you follow the advice accordingly and visit your dentist shortly after the injury has occurred then then chances are the dentist will be able to place the tooth back into its socket quickly enough so that it can heal itself back to full strength. In order to save your tooth please follow these instructions:
First you need to retrieve your tooth. Pick it up by the top of the tooth, otherwise known as the 'crown'. It is recommended not to touch the root of the tooth at all.
Now head over to the sink. Start by placing a cloth or similar into the basin so that you don't risk dropping your tooth down the plughole. Now Gently rinse the tooth and nothing else. Do not scrub the tooth or remove any of the tissue still attached to it.
If it is possible, now try to insert the tooth back into the mouth by yourself. If you do manage to do this bite down softly to secure it in position.
If you can't manage to get the tooth back into its socket you should preferably place the tooth into a container of milk, alternatively just leave it in the container by itself.
Now you should call your dentist right away. The longer you wait to get in touch with your dentist the lower the chance that the tooth will reconnect with the tissue in the socket.
2. Your tooth is loose or 'wonky'
In this situation you should call up your local dentist for an emergency appointment as soon as possible. In the meantime, use your finger to gently push your tooth back into position but don't push too hard! If it is proving to be too difficult to move back into position then just leave it where it is and let the dentist deal with your loose tooth.
You may also bite down to avoid the tooth from moving out of position. When you arrive at the dentist it is common for a splint to be inserted onto your tooth. This will keep it supported by the neighbouring tooth.
3. You've chipped or cracked your tooth
You have to make a judgement call in this situation. If you have chipped your tooth but you aren't feeling any pain then, although you need to have your tooth looked at, it is not considered an emergency. In this case, you can wait for a few days and visit your dentist in regular hours. During this waiting period be careful with what you are eating so that you don't damage your tooth further.
The most probable course of action will be for the dentist to fill the chip with composite filling material to restore the tooth back to normal. Alternatively, the dentist may be able to smooth over the chip.
A cracked or fractured tooth is another story altogether. You should take this very seriously even if there isn't any pain. If the tooth is cracked then there is a high chance that there is damage deep into the tooth rather than just at the surface. If the fracture is particularly bad then there it will be difficult to save your tooth at all. This makes it incredibly important that you get in touch with your dentist as soon as you can and in the meantime follow these instructions:
1. Carefully rinse out your mouth with warm water.
2. If you have suffered any facial trauma in the cause of your injury then you should apply some cold compression to the area to reduce the impact of swelling.
3. You should never apply a painkiller to the gum as they can actually burn the gum tissue. This also includes painkiller gels that are marketed for this type of injury.
On visiting the dentist
Your local dentist will need to give you an x-ray to determine how damaged your tooth is inside. If  the soft tissue at the centre of your tooth is damaged then it is likely that you will need a root canal. If this tissue is not damaged then you may only need to have a crown on that tooth.
Some dentists will be able to fabricate your crown on the same day and get this fitted soon after your initial appointment. However not all dentists have the facility to do this and will need to send off details to have the crown made. In this situation, you will be given a temporary crown to wear until your permanent crown is returned back to the dental practice read for fixing.
If it is not possible to save the tooth then all is not lost. There are several treatments you can choose between to have your tooth replaced such as bridges and implants. You dentist will talk you through these options in detail during your appointment.
Other Dental Emergencies
In short, any dental injury that needs urgent treatment in order to save a tooth can be considered a dental emergency. In some cases, such as in the case of an abscess or infection, your life could be threatened and you need to consult a dental professional straight away. In this situation, the dentist may be able to open and drain the tooth allowing the abscess to empty. If you are not able to visit your emergency dentist then get to a hospital as soon as you can.
What if my temporary restoration falls off?
During some treatments you will be given a temporary fixing. For example, a temporary crown or veneer that will sit in place before the fixed restoration is implemented. If this does fall off, it is not considered a dental emergency, however, you should place the fixing back into position as best you can and see your dentist when you get the chance.
Quick tip: A temporary crown can easily be put back into position by placing a little vaseline or toothpaste into the crown and using it as a temporary adhesive until you can visit the dentist to get the crown cemented back into place.
Dental Emergency Quick Question List
If you are still unsure as to whether your condition is considered a dental emergency then please ask yourself the following questions.
Are you bleeding from the mouth?

Are you feeling severe pain?

Have any of your teeth become loose?

Is the area around your face swollen at all?

Have your gums become swollen or bulging anywhere?
If you have answered yes to any of the above questions then there is a very high chance that you are in need of an emergency dentist. You should get in touch with your local dentist as soon as possible and explain clearly your situation. This will enable them to make a sound judgement on your condition and as to how time sensitive your treatment need be.
How to Know if You Should Call an Emergency Dentist
It hurts a little bit but I will probably be okay tomorrow, right? This is the approach many people take with their teeth and can lead to severe problems further down the line. An emergency dentist is there for urgent situations. Read on to find out exactly what an urgent situation may be.
Do You Think You need an Emergency Dentist?
A good rule of thumb is: if you think you need an emergency dentist, you probably do. If you are in pain then your body is signalling to you that something is wrong. In these cases, you should listen to these signals and pick up the phone.
There can be situations where you just aren't sure. Your tooth may hurt a little but does it warrant driving in to see an emergency dentist? If you decide not to get your tooth seen to, could there be consequences further down the line?
Here we will discuss the most common situations you may find yourself in when questioning your need for an emergency dentist. There are hundreds of scenarios that you could find yourself in and so if you are still unsure after digesting this article, your best bet is to give your dentist a quick call.
My Tooth Has Fallen Out! Do I Need an Emergency Dentist?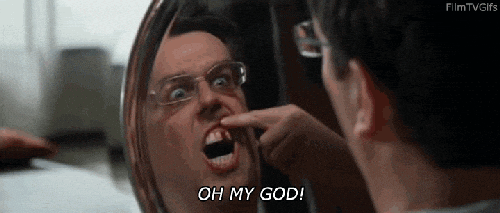 You are enjoying that last tasty sweet when suddenly your once sturdy tooth wanders off into a sticky, chewed up toffee tornado. Your heart sinks. You apprehensively poke your tongue into the empty space to confirm your suspicions.
In other more extreme circumstances your tooth may have been forcibly knocked out. This can be the result of; being in the wrong place at the wrong time, your over-eagerness to join the rugby team or a family argument over who gets the last piece of cake.
Regardless of the cause, your gums will most likely be bleeding. It is strongly recommended that you try to stop the bleeding and call an emergency dentist within one hour.
If you still have your tooth, then hold back from putting it under your pillow. The sooner a knocked-out tooth is re-implanted back into its socket, the more likely it is to reconnect with the gum.
Here's what you can do to re-implant your tooth in a dental emergency:
You should try to only touch the tooth at the crown. It is advisable to avoid touching the root of the tooth. If you are unsure about the anatomy of the tooth, this diagram will help you out!
Your tooth may have fallen onto the ground and become dirty. In this case you should rinse it under a cold tap for no longer than 10 seconds. Don't use alcohol to rinse the tooth.
Now the tooth is clean, you should attempt to push it back into its socket. Once done, you need to bite down carefully on a clean piece of fabric. This will help to keep the tooth in place.
If you have tried to re-implant the tooth but are struggling to do so, it is recommended to store the tooth in a container and cover it with either milk or some of your own saliva.
Your next action should be to arrange an emergency appointment with your Dentist. The faster you can get your tooth seen to, the more chance there will be that your tooth can be saved.
I've Cracked/Broken My Tooth. Do I Need an Emergency Dentist?
So, you've cracked a tooth. You should have a look at the damage and assess your action based on the following:
Your tooth may be broken but is not bleeding and is still in position. In this case, you will be okay to wait until the next day. You should then phone up your dentist in the usual working hours to get your tooth seen to.
If your tooth is knocked out of position and bleeding excessively then you need to take action right away. Especially so, if the tooth is jagged or sharp, as this could pose a danger to the rest of your mouth. You should aim to stop any bleeding and contact your emergency dentist as soon as possible.
I've Got Severe Pain or Toothache. Do I need an Emergency Dentist?
If you have not been visiting your dentist regularly, you are not only jeopardising your oral hygiene but you could be at risk of severe toothache. This is often caused by tooth decay that has taken your tooth hostage.
In other cases, you may have taken a blow to the jaw or mouth that is resulting in harsh pain. In these circumstances, you need to see the dentist quickly as there may be underlying problems. You will be given an x-ray to assess the damage and the dentist will work with you from there.
I Still Don't Know if I Need an Emergency Dentist!
Still unsure whether an emergency dentist is the best option for you? If this is the case then a quick phone call will be the best option. If you can explain clearly what has happened and the type of pain you are feeling then your dentist will be able to inform you of the best action to take.
Cardiff Emergency Dentist | Bamboo Dental
At Bamboo Dental in Cardiff, we put our patients first and are able to offer emergency dental treatment for both registered and non-registered patients. Open 7 days a week, we are able to accommodate for emergency treatment throughout the whole week.
Our dental practice is based at 28 Cowbridge Road West, Cardiff, CF5 5BS. If you are in need of an emergency dentist in Cardiff then please contact us on 02920 009 628.
Almost everyone has been there at one point or another. If you haven't been on top of your dental hygiene or attended a regular dental check up, then you might not have realised that you have tooth decay. Tooth decay is the main cause of toothache around the teeth and jaws. If you are suffering then you might need to see our Cardiff based emergency dentist.
Are you experiencing a lot of pain in your teeth or jaws?
The pain caused by tooth decay can vary between patients. For some people it might be quite mild or incredibly severe. The pain can start suddenly as a quick, sharp ache that is continual or intermittent. You might find that the pain gets progressively more unbearable at night when you are lying down.
Other causes of toothache might be losing a filling or breaking a tooth, which can also lead to a considerable amount of pain if not treated immediately.
I'm experiencing severe pain. What is causing it?
There could be many reasons for this pain. Most commonly tooth ache is a result of tooth decay, gum disease, broken teeth or any other trauma that causes an opening in the tooth enamel.
These accessible areas are a perfect place for bacteria to infect the "pulp" or the centre of the tooth. The tooth then develops a painful infection in these areas causing an abscess in the tooth or gum. This infection if left untreated can then spread from the root of the tooth to the bones supporting the tooth.
Other causes of the pain could be a cracked tooth that is often so small that it can't be seen. In order to detect these cracks you will need to see a dentist immediately and received an x-ray of your jaw.
What should I do?
Have you been in pain for longer than one or two days? You will need to see a dentist immediately to be diagnosed and treated.
You might find that painkillers like paracetamol and ibuprofen are helping to ease the pain, but they will not solve the problem. You still need to contact a dentist as the pain will only return and develop into a severe and continuous throbbing. Act now before it gets any worse!
I need a Cardiff based emergency dentist! Help!
Don't worry, as Bamboo Dental is here to help. We are a friendly, professional Cardiff based emergency dentist who will do all they can to relieve your pain.
We offer a quick emergency service at our Cardiff based emergency dentist surgery and welcome all registered and non-registered patients to make appointments with us. We will do everything we can to make you more comfortable & eliminate the pain you are feeling. Call now and you will receive an appointment on the same day.
I'm not registered with Bamboo Dental! How much will it cost?
Our non-registered patient emergency treatment is £65. You pay this fee when you book your appointment and this price includes your examination and any x-rays, temporary fillings, prescriptions, first stage root filling, recementation of veneers/crowns bridges or simple extractions. We are the number 1 Cardiff based emergency dentist with incredibly competitive prices for our non-registered patients. Call today to speak to our friendly receptionist to make an appointment. 
We also offer our cardiff based emergency dentist services on the weekend!
  Emergency Dentist Cardiff 



Address:
Bamboo Dental,
28 Cowbridge Road West,
Cardiff,
Bamboo Dental practice of Cardiff regularly schedules in throughout the week and weekends emergency dental appointments.
We will aim to see each dental emergency case in Cardiff as soon as we possibly can.
We understand that in some circumstances time is of the essence in order to save teeth that have become damaged due to a fall or other form of accident.
This is why Bamboo Dental runs an emergency service that is open to non-registered and registered patients throughout Cardiff and the surrounding areas.
 Your dental emergency experts in Cardiff 



We aim to alleviate dental pain, discomfort and toothache within Cardiff for patients as soon as we possibly can.
Call our friendly team situated on Cowbridge Road West within Cardiff today, to schedule your appointment for an emergency appointment with us.
 

What is classed as a dental emergency within Cardiff?



Toothache or Facial Swelling
There can be nothing more distracting than persistent toothache, a feeling that can even make some patients even feel nauseous.
Distracting you from work, personal life and throwing the weekly agenda off course until rectified.
Its important not to ignore such crucial signs that could be telling you there's possibly underlying problems, that need addressing in terms of your overall oral health.
Some toothache that is persistent and causing serious discomfort can sometimes mean serious underlying causes that need addressing with immediate effect via your dentist in Cardiff.
Our emergency dental practice within Cardiff will be able to quickly ascertain what is causing the pain and alleviate this discomfort by the appropriate means.
  Emergency Dentists serving Cardiff



"Do not ignore your dental pain within Cardiff. If you are in discomfort or pain contact your emergency dentists located on Cowbridge Road in Cardiff"
Some patients within Cardiff believe that pain may subside in a few days, or choose to ignore tooth pain altogether.
What's important is that this dental pain is being felt for a reason and to prevent further long-term implications it's important at the earliest opportunity to come and to see us at Bamboo Dental, for us to check the cause of this dental pain.
Lost fillings, veneers, crowns or teeth that have become knocked out due to an accident
If your tooth becomes dislodged and totally removed is important and imperative that you handle your tooth in the correct manner.
The roots and nerve endings to the tooth are extremely fragile, and should not be touched.
You should therefore handle only the tooth by delicately holding only the top part of the tooth, this is the part that is normally only visible within your oral cavity.
Also it is important that if the tooth has become totally removed you should take great care in minimising any damage to the roots and also place the tooth carefully within milk.
You should then immediately phone your emergency dentist within Cardiff to arrange an emergency appointment as soon as possible.
It is possible that when patients opt for cheaper dental veneers which do not have a long lifespan, as some patients might expect, might mean you lose your dental veneer sooner than expected.
If your dental veneer in Cardiff falls off, then it is important that you can see us as soon as possible.
We can offer you quality dental veneers and a range of cosmetic dental options to enhance your smile and dental appearance. To view our cosmetic dentistry page, providing more detail on veneers and teeth whitening why not click here.
Also its very important that if you're tooth becomes chipped or broken through an accident or for other reasons that you collect the pieces and get them as soon as you can to your local dentist.
 

For all your dental emergencies in Cardiff contact us | Cardiff's expert emergency dentists



"Teeth that have been knocked out through an accident or other means stand highest chances of being rescued when they are correctly placed back within their socket by a dentist within one hour of them being removed or knocked out"
This therefore means that it is of huge importance to your teeth that have been knocked out or dislodged, that you contact your emergency dentist within Cardiff in the shortest amount of time.
Our convenient location on Cowbridge Road in Cardiff means that patients can visit us from all locations throughout Cardiff easily, and quickly.
For an emergency dentist in Cardiff you can see quickly and who can offer professional levels of service in Cardiff, contact us today.
What else can Bamboo Emergency Dental service offer as a private dental clinic in Cardiff?
Bamboo emergency dental service in Cardiff was created to help alleviate dental pain for our patients across Cardiff and surrounding areas while offering high professional standards.
Whatever your emergency dental problem within Cardiff we can offer advice and procedures to help remedy the situation.
Contact our expertly trained dental receptionists who can advise on the earliest opportunity you can come and see us at Bamboo Dental in Cardiff.
 What forms of dental emergencies do your dentists in Cardiff treat?



Broken braces and wires have become moved into an uncomfortable position.
Braces can become dislodged and moved for all sorts of reasons.
What's important is that if your braces have become moved in Cardiff and are causing you discomfort that you use our emergency dental service as soon as possible.
Broken wires and moved braces can protrude into the gum lining and also into your cheek causing large amount of discomfort and pain.
It's very important that you are not tempted to cut the wire on your braces as you could end up swallowing or inhaling the wire from your brace causing further implications.
If you have an uncomfortable brace or wires which have become moved contact your local emergency dentists in Cardiff today.
Bleeding teeth or bleeding gums
Teeth can sometimes bleed after extraction procedures which have recently taken place.
What's important is that if dental bleeding persists within the oral cavity to immediately see your emergency dental service within Cardiff, in order to obtain advice on the best course of action possible.
Facial Pain or Swelling
An abscessed tooth, swelling or uncomfortable teeth can be caused because of poor dental hygiene or result of an infection that may be present within the gums.
To prevent the spreading of this infection it is of paramount importance that you see your local dentist as soon as possible.
Our emergency dental appointments and out of hours service within Cardiff will be able to help alleviate the pain caused by abscesses or swelling of the gum layer.
 

Why choose Bamboo dental for your dental emergencies within Cardiff? 



Bamboo Dental welcomes everyone within the Cardiff area to use our emergency service.
This means that non-registered patients can use the emergency and out of hours service.
This is because Bamboo Dental welcomes private dental treatments but also recognises that within Cardiff there are large numbers of people experiencing dental pain which may be just visitors to the capital city on a one off basis.
It's important that if your teeth become removed and you are suffering serious dental pain that you obtain professional advice as soon as possible to prevent the onset of further discomfort and also reduce the risk of further damage.
Bamboo Dental is focused on providing professional levels of service both to the dental clinics regular patients, but also to one-off emergency dental patients in Cardiff also.
Currently the pain is manageable, should I treat this as a dental emergency?
Many patients who use our emergency dental service in Cardiff, say that the pain got progressively worse because they put off waiting to see an emergency dentist in Cardiff.
It's important that you do not put yourself in too much discomfort and that if you do feel persistent or intermittent pain that you see your dentist for their advice as soon as possible.
  Where is your emergency dental service located?



Bamboo's emergency dental service in Cardiff is located at the following address:
Address:
Bamboo Dental,
28 Cowbridge Road West,
Cardiff,
CF5 5BS
How do I go about booking a dental appointment with you that is classed as an emergency, or how do I to use your out of hours service?
You can contact us on the following page: Cardiff Dentists Contact Page
Alternatively you may want further information about dental emergencies if so why not view this page: Dental Emergencies Cardiff.
Bamboo Dental | Emergency Dentists Cardiff
A dental emergency can range from dental bleeding, right through to actual damage to one's teeth sustained through an accident or impact.
What's important is that you take prompt action by contacting your local out of hour's dentist such as contacting Dr.Dan and his team to help rectify the situation as soon as possible. Contact us in Cardiff today
Your local Emergency Dentists in Cardiff, South Wales
02920 569769
 What counts as a dental emergency within Cardiff?
If you are suffering persistent dental pain or discomfort it is essential that you contact your local dentist or arrange an emergency or same-day appointment with us at Bamboo Dental.
Prompt action can potentially mean the difference between a possible corrective procedure or potentially losing your teeth permanently, if not seen in time.
If you believe you are suffering from a dental emergency situation, do not suffer in silence contact: 02920 569769 today in Cardiff.
Examples of a dental emergency in Cardiff may include:
o Oral bleeding after tooth extraction that will not cease
o Damage to teeth as a result of an accident
o An extruded tooth or teeth, which have become dislodged or moved due to an accident or impact
o Direct injury to teeth or gums causing pain or discomfort
o Avulsed teeth due to an accident dislodging the teeth completely
o Cosmetic dental procedures, that are causing severe pain or discomfort due to poor implementation.
Does your emergency dental service offer treatment for post treatment dental emergencies, that have been carried out by other dental practices?
It is possible for dental emergencies to occur after a patient has received dental surgery a few hours or even days after the procedure has taken place.
This may occur due to teeth extraction work you may have had carried out, or any other dental procedure that you have received prior to discomfort or experiencing pain.
Bamboo Dental can help if you are suffering due to a recent dental procedure and are now in pain.
Contact our out of hour's number or within normal dental practice hours, we can help you.
If you can not wait until normal practice hours, why not call Bamboo Dental today in Cardiff offering flexible times to see an expert resident emergency dentist.
Address:
28 Cowbridge Road West, Cardiff, CF5 5BS
Telephone:
02920 569769
Bamboo Dental offers its emergency dental services across Cardiff and the surrounding areas and welcomes both non-registered patients and registered patients currently.
 Can Bamboo Dental help in any dental emergency situation in Cardiff?
At Bamboo Dental everyone is a welcome to use the dental practices emergency contact number to receive expert and professional dental service out of hours.
Because Bamboo Dental only has experienced and professional resident dentists, they can help you in all forms of dental emergencies within Cardiff.
Emergency and out of hours dentists within Cardiff, South Wales
"The emergency dental service in Cardiff is open to both registered and not registered patients. Bamboo Dental also offers same day emergency appointments".
The dental practice has a convenient location at 28 Cowbridge Road West, Cardiff, CF5 5BS, and is easily reachable for patients from all over Cardiff.
Emergency Dentists within Cardiff
To arrange same day, or out of hours emergency service contact:
02920 569769 today.
For more advice on dental pain and how to alleviate such discomfort, why not visit the NHS help advice site: Dental Pain
Why bleeding gums may be an early sign of gum disease and a leading cause for tooth loss.
When we think about oral hygiene our teeth spring to mind, yet we should also consider the health of our gums.
Healthy gums are vital in order to help defend and protect your teeth from infection, as well as holding your teeth firmly in position!
Although bleeding gums is a very common condition, it is definitely not one that should be ignored. If ignored and allowed to persist, then this can cause gum disease and other serious problems.
What is Gingivitis ?
If you have noticed that when you brush your teeth, that in your waste toothpaste there is signs of blood, this may be a sign of gum disease.
This is sometimes coupled in some cases with noticing bad breath, this is a fairly common form of gum disease which is called Gingivitis.
Even at this stage it is important that you obtain advice from your local dentist in order to prevent further damage to your gums and teeth.